Our Vision at LimeWire: Digital Collectibles for Everyone
Our vision is to let everyone, no matter the budget or tech-savviness, participate in owning and offering digital collectibles.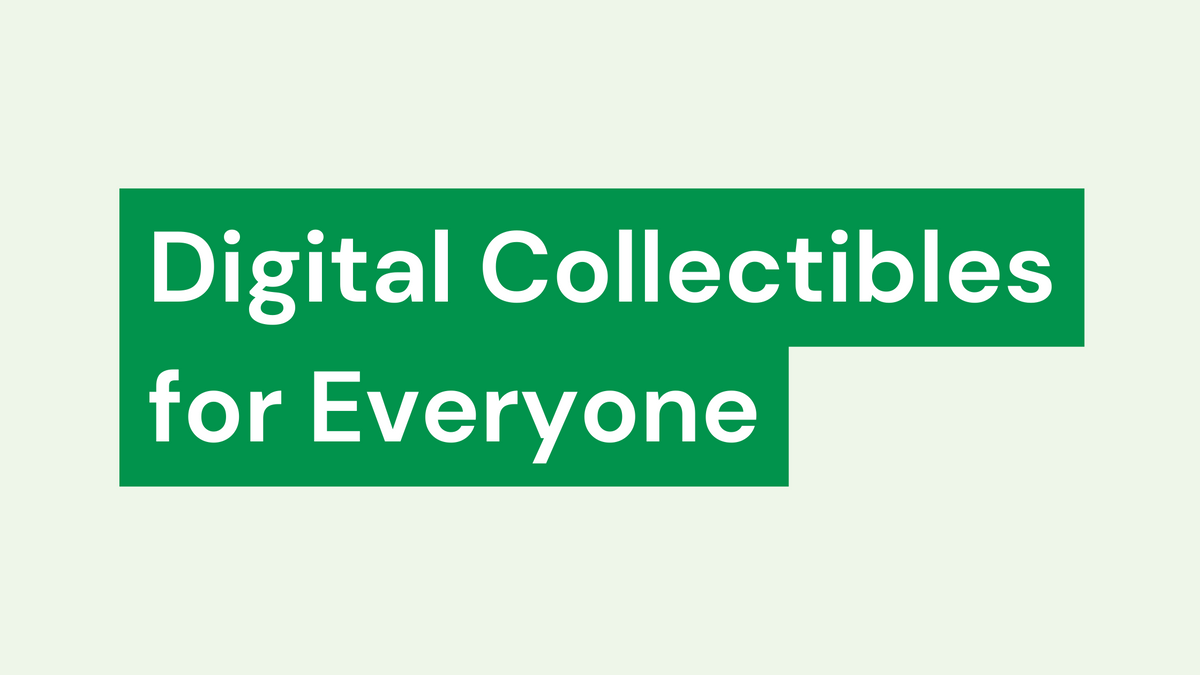 Our vision is to let everyone, no matter the budget or tech-savviness, participate in owning and offering digital collectibles.
This blog post is part of a series of posts in which we want to regularly give you more information about key aspects of the LimeWire marketplace and the LMWR token.
Part 1: Introducing the new LimeWire
Part 2: Our Vision at LimeWire: Digital Collectibles for Everyone
Part 3: A First Look at the LimeWire Roadmap
Part 4: LMWR Tokenomics
Part 5: Utilities of the LMWR Token
Part 6: Types of NFTs on the LimeWire marketplace

We define Digital Collectibles as anything that's exclusive or limited and that is otherwise not available publicly. That could be an unreleased demo of a song, a special album cover or artwork, an interview, a piece of a song, a bonus track, a diary entry, a (3D) animation, a video, but also a real collector's item like a guitar.
The LimeWire marketplace offers Digital Collectibles as Non Fungible Tokens (NFTs), but without the usual hassle and downsides that comes along with them.
Benefits of our approach include:

Artists are either getting on-boarded by us directly, or they need to verify that they are the copyright-owners in order to use our marketplace. This way, we make sure that copyright infringement is avoided on our marketplace.
Users can of course use cryptocurrencies on the LimeWire marketplace, but they don't have to. In fact, they don't need to have a crypto wallet or even own crypto, which significantly lowers the entry barrier.
Instead, we use US Dollars as the main currency on the marketplace in addition to many other currencies including crypto.
We offer a very easy-to-use, simple UI/UX with no prior knowledge about cryptocurrencies or NFTs necessary.
We plan to give artists advanced features to engage and interact with their community (owners of specific collections can get perks, receive announcements earlier, get cheaper concert tickets, exclusive merch, etc.)
While the LMWR token will use the ERC20 standard and therefore run on Ethereum, Digital Collectibles on LimeWire themselves will use the Carbon Neutral Algorand Proof-of-Stake blockchain.
Combining the best of Web2 with Web3
We are aiming to combine the best of Web2, namely an intuitive UI/UX without the hassle of using cryptocurrency wallets or Web3 interfaces, by making Digital Collectibles withdrawable via the highly efficient Algorand blockchain.
The result is a mainstream-ready marketplace for Digital Collectibles of all sorts, that is extremely easy and straightforward to use for newbies, and gives more advanced users everything they need to take their Digital Collectibles with them.
This is only the beginning. Our vision is to go from centralized to decentralized by implementing more and more features in that direction.
LimeWire aims to play an important role in the future NFT economy. Not only for musicians but for artists and content creators of all sorts.  We will offer more choice in terms of accepted cryptocurrencies and cross-blockchain bridges to give users the maximum amount of flexibility.
Web2 Benefits
Making NFTs accessible for everyone …
Easy signup and KYC - no crypto wallet needed
Direct purchases in USD via credit cards, bank transfer, PayPal, and more
Simple, intuitive, newbie-friendly UI/UX
Centralized marketplaces offer a number of advantages compared to fully decentralized ones. With our approach, users don't need to have experience with cryptocurrencies at all, so there's no need to manage and secure their own crypto wallet. However, they will be able to withdraw to a self-hosted wallet.
To make onboarding as smooth and easy as possible, the main currency on LimeWire is USD and we support credit cards, bank transfer and more as a payment method. Cryptocurrencies like Bitcoin, Ethereum, Algorand and others will be supported as well.
Web3 Benefits
…while delivering the advantages of blockchain
Over 20 cryptocurrencies accepted for purchases
Full ownership of assets for NFT holders
Cost and energy efficient minting on Algorand
Cross-blockchain bridges to Ethereum and Polygon
On top of our newbie-friendly marketplace for NFTs we will integrate Web3 features to give users full flexibility and ownership over their assets. In addition to the Algorand blockchain we also plan to integrate cross-chain bridges to Ethereum and Polygon. Plus offer even more options by accepting over 20 cryptocurrencies for purchases.
Join the waitlist and be part of changing the industry once again!