10 Best AI Music Enhancer Tools for Musicians
Looking to improve the quality of your music? Check out these AI tools for taking your music to a whole new level.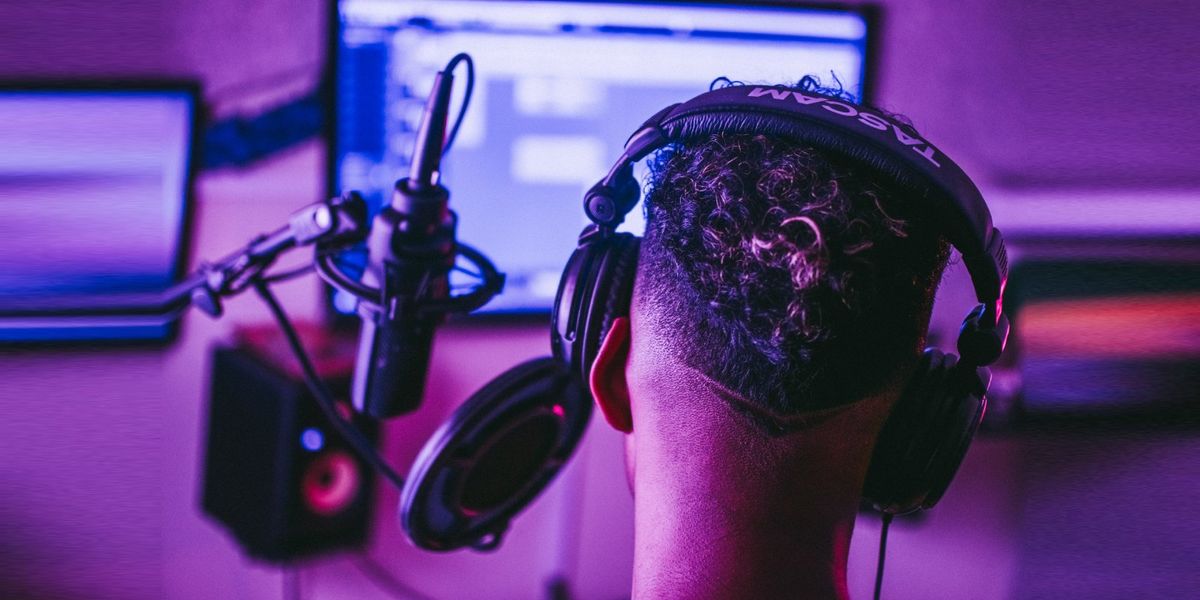 Artificial Intelligence, or AI, is not just a buzzword in the tech world anymore—it's revolutionizing many other industries, including the music industry. From creating new melodies to enhancing existing tracks, AI tools are becoming an essential part of a musician's arsenal. Whether you're a seasoned artist or a budding musician, there's a tool for you out there to take your passion to the next level.
So, let's explore the best AI music enhancer tools in 2023 that you can use to boost the quality of your music.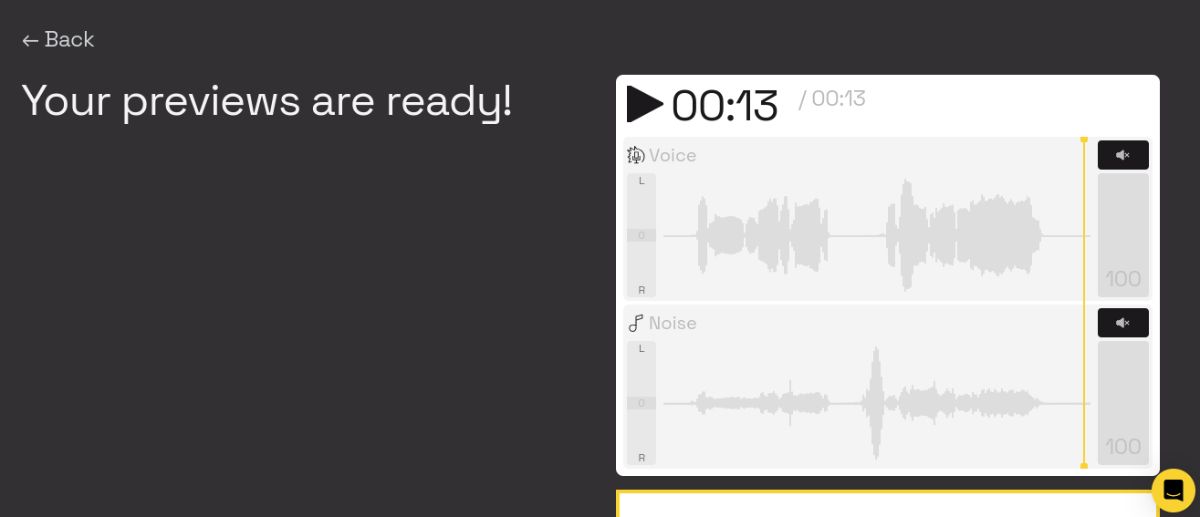 LALAL.AI's Stem Splitter is one of the best-paid audio enhancer tools you can use to separate and extract vocals, accompaniment, and various instruments from any audio or video file. Its advanced technology provides high-quality stem splitting for precise extraction. For reference, a stem is like a layer of a certain track (instrument or vocals) in musical terms.
Along with the Stem Splitter, you also get a Vocal Cleaner that, as the name suggests, helps you improve the quality of the vocal audio. This tool removes background music and noise from the audio file, making the vocals clearer and crisp.
LALAL.AI is not free but offers various packages to suit your needs. You do get to try out its tools as a preview, and then, if you like what it does, you can go for one of the packages mentioned on LALAL.AI's Pricing page.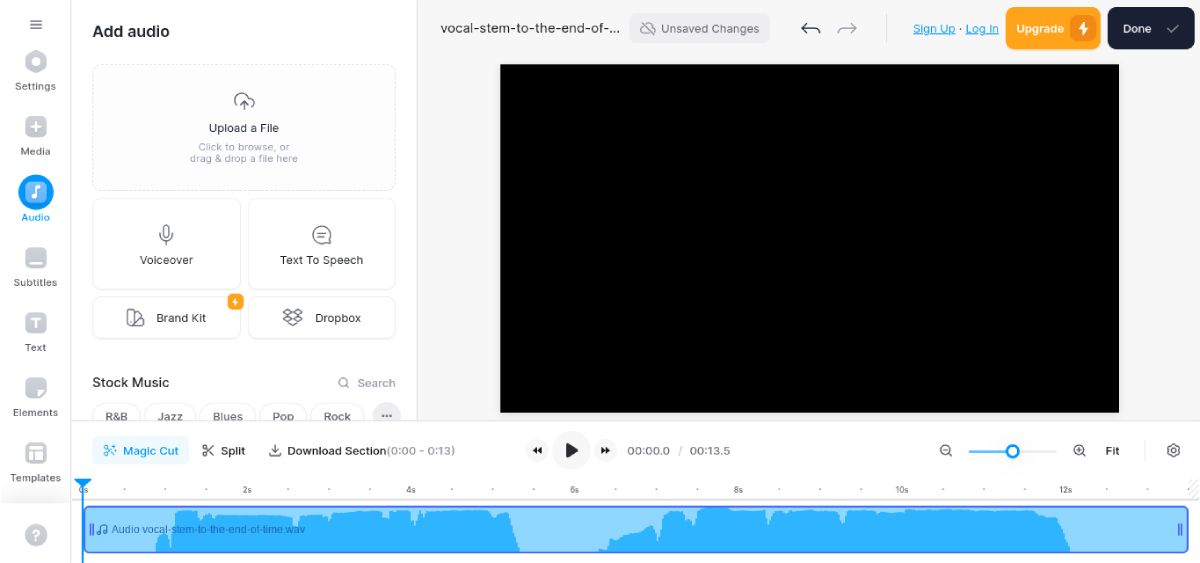 VEED is a versatile online tool that is also one of the best AI music generators and among the top AI music enhancer tools for podcasters out there. In addition to its various other tools, its audio editor lets you enhance your audio using AI. You can split, trim, and rearrange the audio and use its AI cleaner to remove background noise and enhance voice with AI.
Other than the audio editing capabilities, VEED also offers a range of other tools that you can use to boost your music-production process. For instance, it lets you record your voice or songs directly from your browser, add royalty-free stock music and sound effects, and even create music remixes and mashups.
VEED is a freemium tool, meaning it offers both free and premium versions. The free version provides access to basic editing features, while the premium version unlocks advanced stuff like the one-click audio cleanup tool.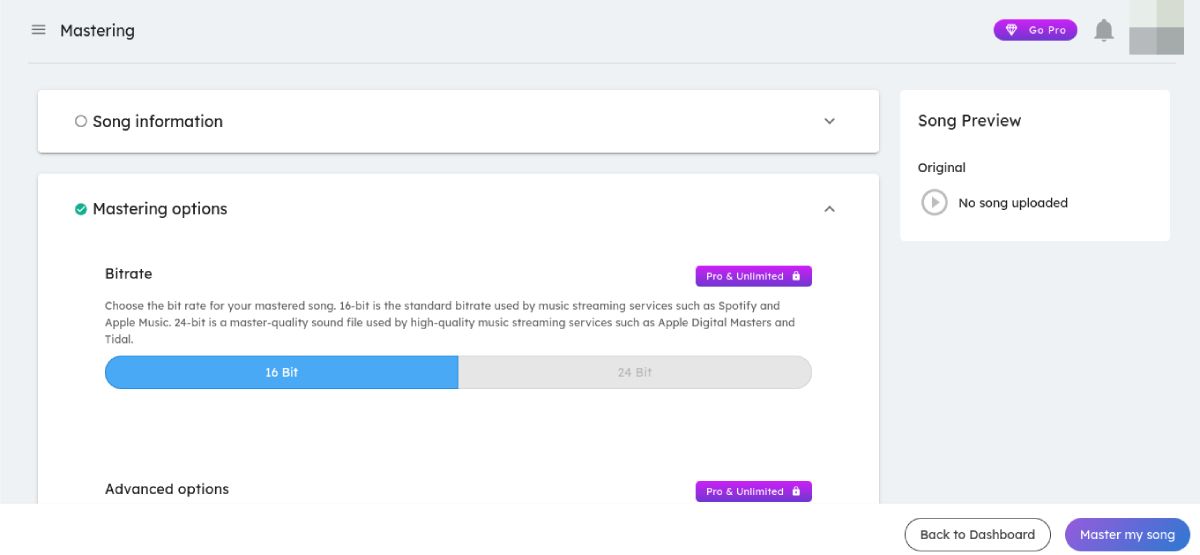 Music Gateway is a platform offering useful services to musicians, including a free AI-powered music mastering tool that works completely online. It improves the quality of your music by working its mastering magic on it. In essence, the AI analyzes your track and applies a series of enhancements to make it sound professional and polished.
Music Gateway's AI music enhancer is not just about mastering your tracks from scratch. It also allows you to upload a reference track, and the AI uses its sound signature to make your music sound like your favorite artist. This is a paid feature that can be particularly useful if you're trying to achieve a specific sound or style.
The free version of this tool includes unlimited mastering and downloading. This means you can master as many tracks as you want without any cost. However, you need a free account to use this service, and the advanced features are locked behind a paywall.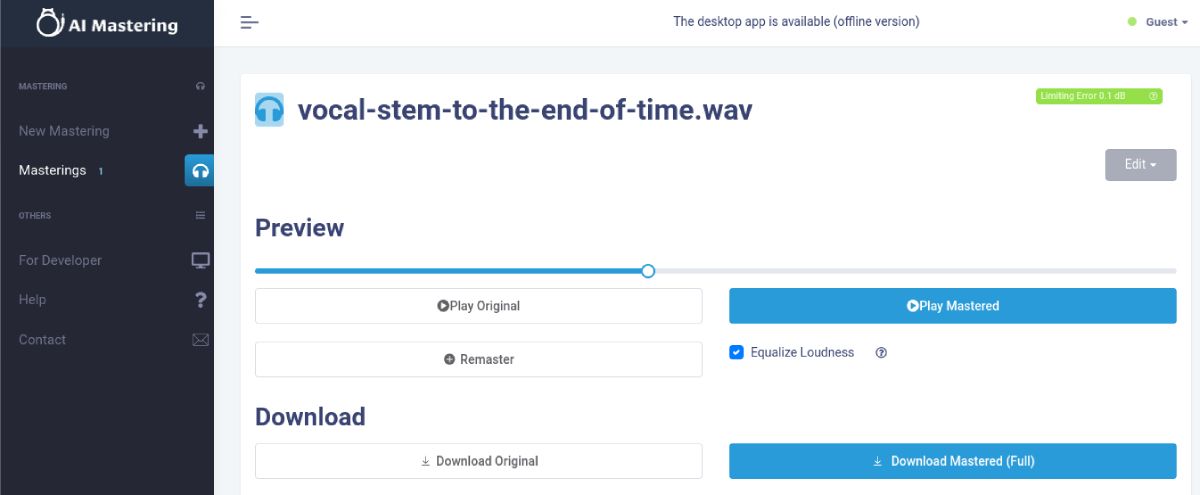 AI Mastering, as the name suggests, is an online audio mastering service that uses AI to enhance the sound quality of your music. The tool aims to bring your music closer to the sound quality of commercial music.
It's a pretty easy-to-use tool, with a drag-and-drop interface and customizable options for adjusting things like loudness, mastering level, and output format. It also provides some complex spectrum and loudness analysis, giving you a detailed insight into your music's sound profile.
AI Mastering offers a free plan that allows for unlimited mastering, making it one of the best completely free AI music enhancer tools on this list.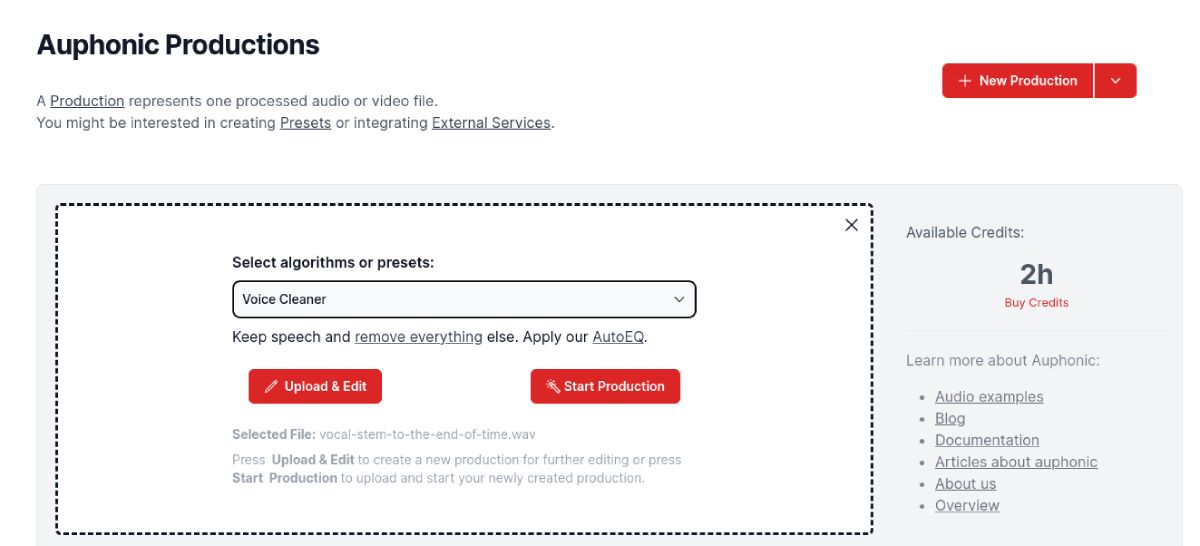 Auphonic is an AI audio post-production web tool that helps you achieve a professional sound in your music. The AI automatically balances levels, removes noise, and fine-tunes your audio to ensure the highest sound quality. The tool is particularly useful for podcasters, radio broadcasters, and audiobook creators, as well as musicians, of course.
Auphonic is primarily an AI audio voice enhancer, offering a user-friendly interface requiring little to no technical knowledge to use. That voice may be present in a podcast or in your music—it doesn't really matter. It's an ideal tool for beginners due to its simplicity.
In its free version, you can process up to two hours of audio per month. If you need more, you can go for one of the paid subscriptions that provide additional processing time.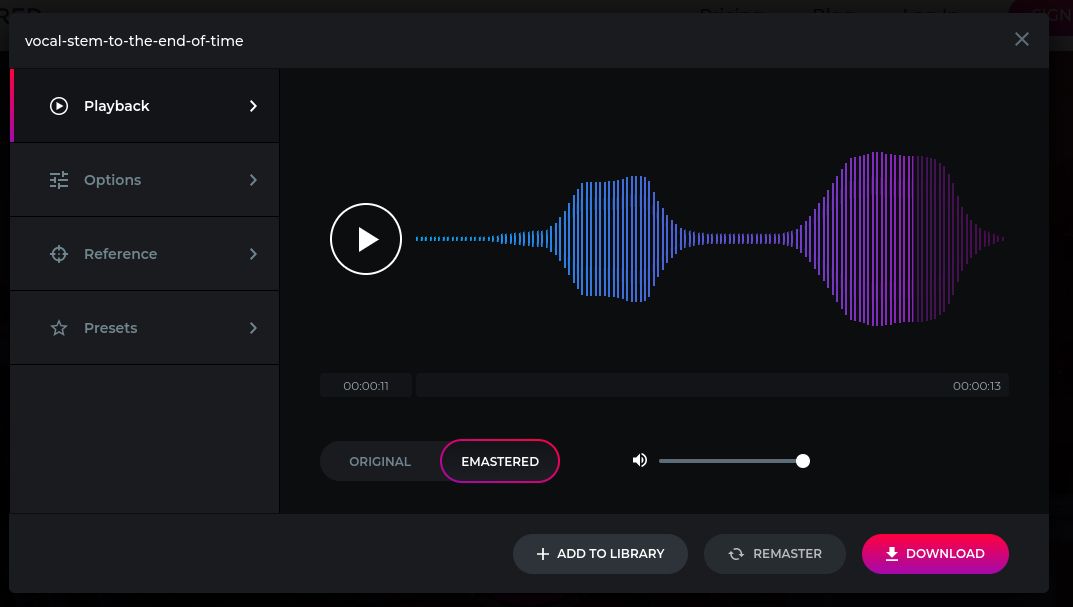 eMastered uses machine learning algorithms to analyze your track and apply enhancements that typically require a professional sound engineer. This includes adjusting the volume, equalization, and compression to ensure your music sounds its best on all playback devices.
One of the standout features of eMastered is its simplicity. You just upload your track, and the AI does the rest. It's a great tool if you don't have the technical knowledge or the time to master your tracks manually, making it one of the best online Al music enhancers for quick fixes.
eMastered isn't free, but it does offer a free preview that allows you to hear the difference it can make on your track before you decide to pay. The full version is a paid service, with different pricing options available to suit your budget.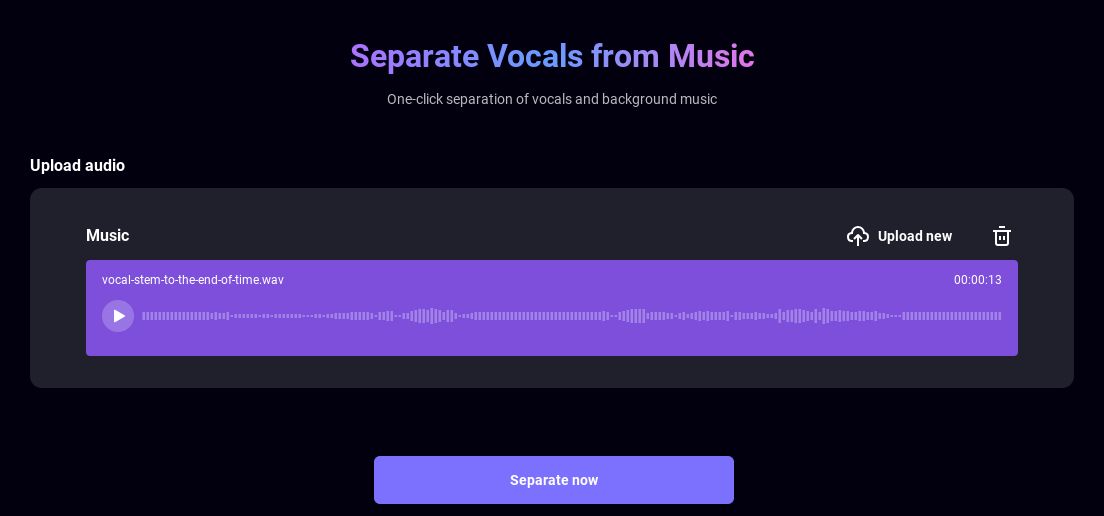 Media.io is a whole suite of AI-powered tools for enhancing and refining your music files. This platform also offers a range of other services, like a Video Enhancer, Watermark Remover, Video Editor, and many more. However, for musicians, the best tools are the Vocal Remover, Noise Reducer, and AI Music Generator, among a few others.
The Vocal Remover tool helps you create karaoke tracks with its advanced AI algorithms to separate vocals from the instrumental parts of a song, providing a clear output. On the other hand, the AI Music Generator can generate music instantly using artificial intelligence, making it perfect for creating unique soundtracks for your projects or experimenting with new musical ideas.
Media.io is a paid suite of AI tools, offering a free trial that allows you to test out the services before committing to a subscription. You can either get a subscription to access all the tools or get one at a lower price to access a specific tool only.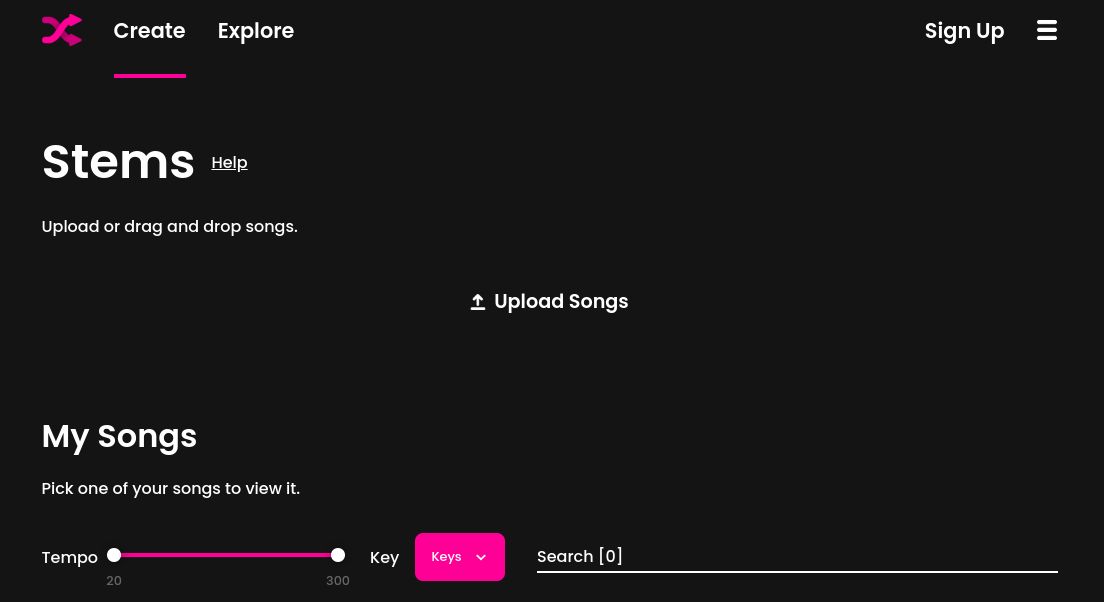 Fadr uses advanced AI to analyze any song and separate it into individual components or stems, such as vocals, instruments, and beats. This allows you to isolate specific song elements, making it easier to remix or modify.
One of the best features of Fadr is its Remix Editor. This tool lets you produce and DJ remixes and mashups of your songs, with Fadr AI handling synchronization. This leaves all creative decisions in your hands, providing a platform for endless musical exploration and creativity.
Fadr offers both a free and a paid version. The free version, Fadr Basic, provides access to its remix technology, basic stems, MP3 downloads, and a voice swap feature. For those seeking more advanced features, Fadr Plus offers pro stems, lossless WAV downloads, individual drum stems, MIDI detection, individual remix tracks, unlimited storage, and concurrent stems.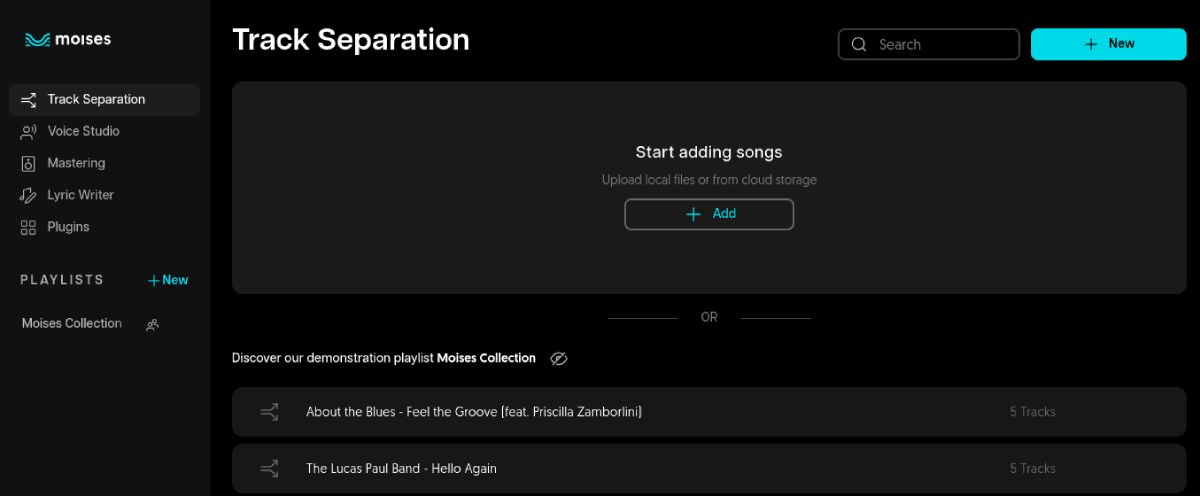 Moises offers a suite of features for separating and mastering individual song elements. You can easily isolate vocals, drums, bass, keys, and other instruments in any song to focus on specific elements. It's easily one of the best AI music quality enhancers available online.
Additionally, Moises offers a smart metronome and audio speed changer, helping you practice at your own pace. Its AI key detection and pitch changer features enable you to control and change the key of any song with a single click, eliminating creative limitations and letting you experiment with different keys without needing a capo. You also get a chord detector that displays chords in real time.
Moises offers both free and premium versions. The free version provides access to basic features, while the premium version unlocks stuff like high-quality audio, unlimited uploads, and priority processing. The platform also offers a 7-day free trial for users to test out the premium features.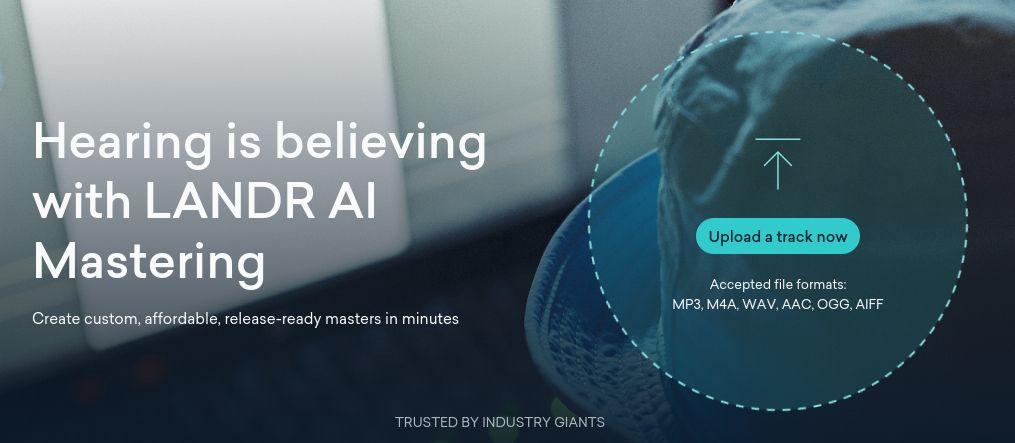 LANDR is a popular AI tool for enhancing your music with a fast, affordable, and professional-grade audio mastering service. The AI-driven mastering engine analyzes tracks and customizes the processing to create results that sound incredible on any speaker. This means that each track gets a unique mastering chain, ensuring that your music always sounds its best.
In addition to its AI mastering service, LANDR offers a range of other tools that can enhance your music greatly. These are mostly VST plugins that you can use with your Digital Audio Workstation, or DAW.
LANDR's Online Audio Master Software is not a free tool, but it does offer a free trial for you to test out the service before subscribing. Once the trial period ends, you can choose from various pricing options based on your needs.
On another note, if you're looking for a singer for your music, try these AI singing voice generators to create your song.
Make Money With Your AI-Enhanced Music
You can monetize your AI-generated and enhanced music by sharing it on LimeWire. We offer an ad-revenue sharing model and a subscription platform for you to earn money from your music.
You can also explore our in-house LimeWire AI Studio, which helps you get your creative juices flowing and share your next masterpiece with the world. Not sure how to get started? Check out some common questions related to becoming a creator on LimeWire that you might have.